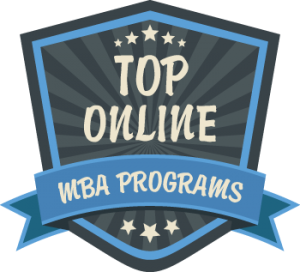 From the consumer perspective as someone considering MBA options, you can think of the Association to Advance Collegiate Schools of Business accreditation as a way to filter out programs that might not meet your standards, both in terms of the quality of the educational experience and the kind of clout the school's reputation has. You can also think of it as a way to ensure you're getting the kind of business education that will set you up to actually do some amazing things with your MBA.
Out of the more than 1000 business schools currently operating in the United States, around half are AACSB-accredited.
It is the oldest of the specialized business accreditation agencies, originally formed in the early part of the 20th century when the education designed to prepare corporate leaders had taken on an entirely new dimension in the century after the early titans of American industry effectively created big business on the scale we think of it today.
As the first of the three major business accreditation agencies operating in the United States, it is also the most highly respected and most widely recognized in the world. Most of the oldest and most well-respected business schools consider it to be the gold standard.
In fact, many of those top schools will only hire faculty who have themselves received an MBA or other business degree from an AACSB-accredited school.
The agency's mission is fostering engagement, accelerating innovation, and amplifying the impact of business education. It pursues these goals through developing stringent, but achievable, standards of business education and evaluating how well programs conform to those standards.
Equally importantly, the association monitors accredited schools to ensure that they remain in compliance with the standards. Each school is required to complete a questionnaire annually about their practices, and AACSB conducts a mandatory review of strategic progress every five years.
AACSB is unique among the three specialty business accrediting bodies in that it is the only one to be certified by the International Organization for Standardization (ISO), an organization with global scope comprised of 162 agencies throughout the world responsible for maintaining globally recognized standards in everything from technology to food safety to healthcare to education.
<!- mfunc feat_school ->
Non-Profit Business Schools with a Focus on Ethical Standards and Research
AACSB is a non-profit organization and it does not consider for-profit business schools for accreditation. It also has an unusual focus on ethics and social responsibility. No program will be considered for accreditation that does not align with AACSB core values with respect to:
Ethical Behavior
Fostering a Collegiate Environment
Exhibiting a Commitment to Corporate and Social Responsibility
AACSB will only evaluate well-established institutions with recognized business programs, and will only accredit those that meet the highest standards.
Naturally, with business being global in nature, the association has recognized the importance of international standards and international business education, and has done so for quite a long time.
That recognition has been a two-way street. AACSB is well aware that different cultural situations and the educational paradigms found in different countries can all be equally valid and viable in providing a high-quality business education. Today, it adopts standards that are flexible in the way they interpret pedagogical approaches or cultural norms, while still being very strict about the standards of quality for business education.
AACSB also puts a high value on research and teaching when it evaluates an institution. This is a key differentiator from the other accreditation agencies, and it ensures that an AACSB-accredited business school has faculty who are deeply engaged in business studies and cutting-edge approaches to strategy development and analysis using the latest tools and techniques.
How We Decided Which AACSB-Accredited Business Schools Are Tops
Although you will find many AACSB-accredited schools proudly proclaiming that only 5 percent of business programs worldwide hold that valuable designation, in the United States it's a little less exclusive… around 50 percent of American B-schools are AACSB-accredited. When shopping for a degree that will establish the path for an entire career, everybody wants to make sure they're looking at options well north of the 50th percentile – you want a list that's been narrowed down to only the best online AACSB-accredited programs.
When We Say Online We Mean 100% Online
For starters, we've done our best to choose only programs that are exclusively, 100 percent online from start to finish. Within the AACSB's own designation of online programs, many are, by conventional standards, hybrid programs involving quite a lot in the way of on-site requirements.
We know that when most people look ahead to the barriers to completing a program, they invariably start gravitating toward online options. And when most people think of an online program, they're really looking for something that is entirely online with no on-site orientations, occasional weekends or intensives.
One of they key criterion for making this list is that there is never a requirement to ever set foot on campus.
Not Always the Cheapest, But Always the Best
Because value is important to businesspeople—and you won't get far if it's not—we also consider pricing for both in-state and out-of-state students (where applicable). And more importantly than the bottom line cost is what you get for your money…
We spent a lot of time considering the quality of faculty and the types of concentrations or specializations that each school has to offer. Business is becoming compartmentalized, and the more specific instruction you can get in a particular vertical, the more valuable you're going to be to companies that are hiring.
Finally, we looked for the secret sauce: unique or outstanding internship or capstone opportunities, superlative Learning Management System software, or simply programs that went the extra mile to integrate online students into their already excellent on-campus programs.
Since we're not infallible, we also took into consideration rankings from other third parties who look at MBA programs, respected sources like Fortune, The Economist, and U.S. News & World Report.
100% Online MBA Programs with Specialty Business Accreditation From The Association to Advance Collegiate Schools of Business
The results, you'll find, offer a wide array of excellent choices you can select from. And since they're all entirely online, every one of these options is on the table for you no matter where the school's main campus might be located.
---
This list features programs that our editorial staff hand selected to present as top recommendations. We believe the many aspects of a program that come together to create an exceptional student experience can't be reduced to numbers alone, so no formula was used to attempt to score or rank these programs. Instead, they represent our top picks based on a thoughtful review of the things we know mean the most to students. Each one of these programs offers something unique, and all come equally highly recommended. We stand behind the principal of editorial integrity and make these recommendations independently and without compensation.
---